B.Sc. Nursing 4th Year Question Papers 
Download Year-Wise B.Sc. Nursing 4th Year

Question Papers:
Our website is proud to offer a wide variety of resources for nursing students, including the latest B.Sc. nursing papers available for download. These papers have been carefully selected by experts in the field, and cover a range of topics that are relevant to the current nursing profession. Download your paper today and start exploring the nursing profession worldwide!"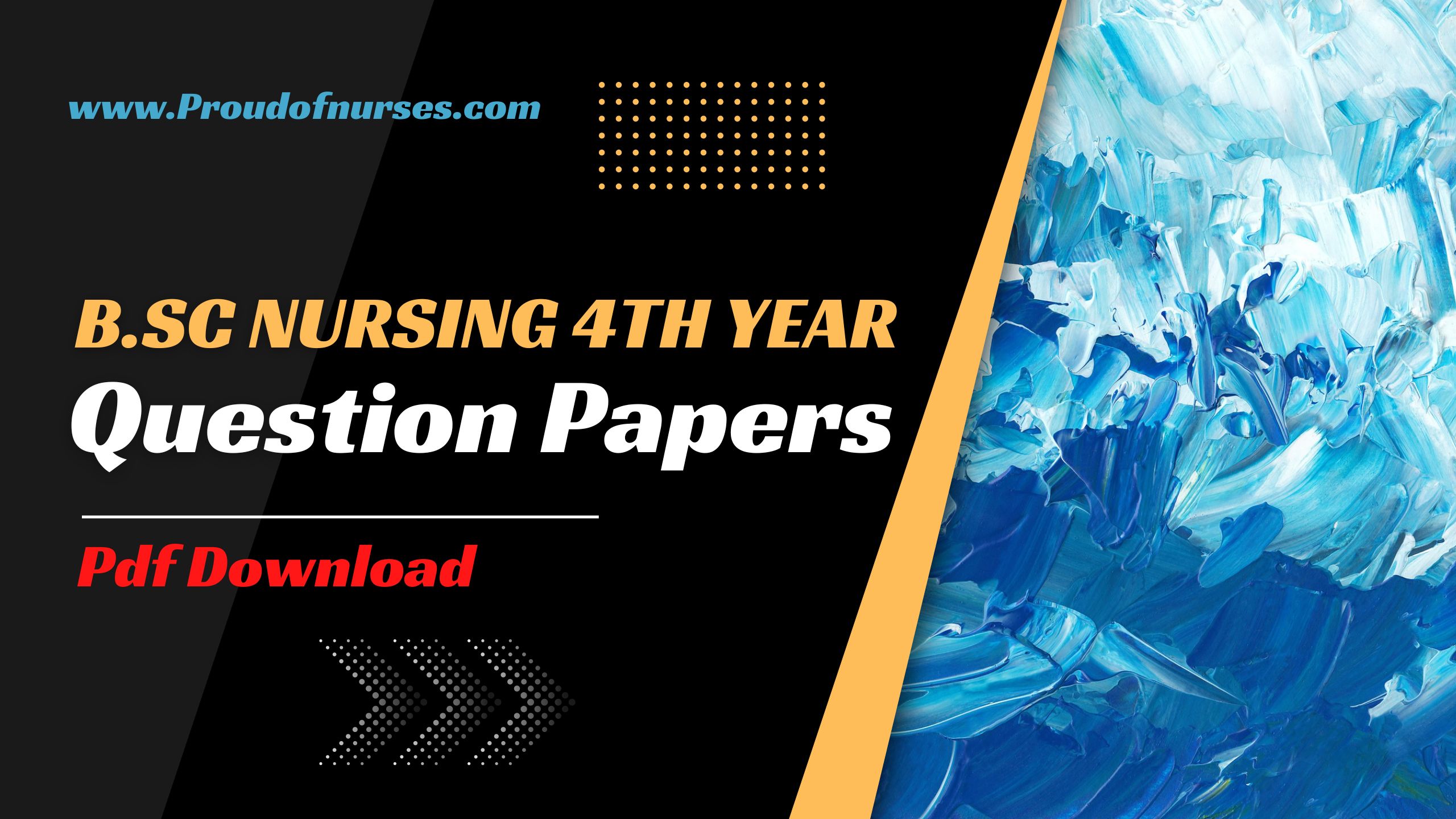 We have listed out the papers year-wise.
B.Sc. Nursing 4th Year Question Papers Pdf Download : 2021
B.Sc Nursing 1st Year Question Papers
B.Sc. Nursing 4th Year Question Papers
About Us:
Our website is the perfect resource for students and professionals looking for high-quality question papers in a variety of subjects & universities. We offer a wide range of question papers that are available for download in PDF format, allowing you to easily access and study them on your computer or mobile device. These question papers cover a wide range of topics and are designed to help you prepare for exams, assessments, and other important academic milestones. Whether you're a student looking to improve your grades or a professional looking to advance your career, our question papers are the ideal resource for you. Download yours today and start your journey to success!
#Team: www.proudofnuses.com